Some racers who participate in IRONMAN 70.3 VIETNAM 2018 may not want to buy a bike yet, because it is their first time, or they don't want to bear the burden of the cost of owning a bike, or their preferences in the bike may change after the race. You can rent a bike to race from Giant International with "Giant Bicycle Rental for Ironman 70.3 Viet Nam 2018"' program. Here is the detail:
Time to register for bike rental is from March 1st to April 20th2018. You need to contact Giant International directly using the contacts below. Here are many choices you can take (bikes are brand new 100%)
Also view pdf file of the bike rental menu here.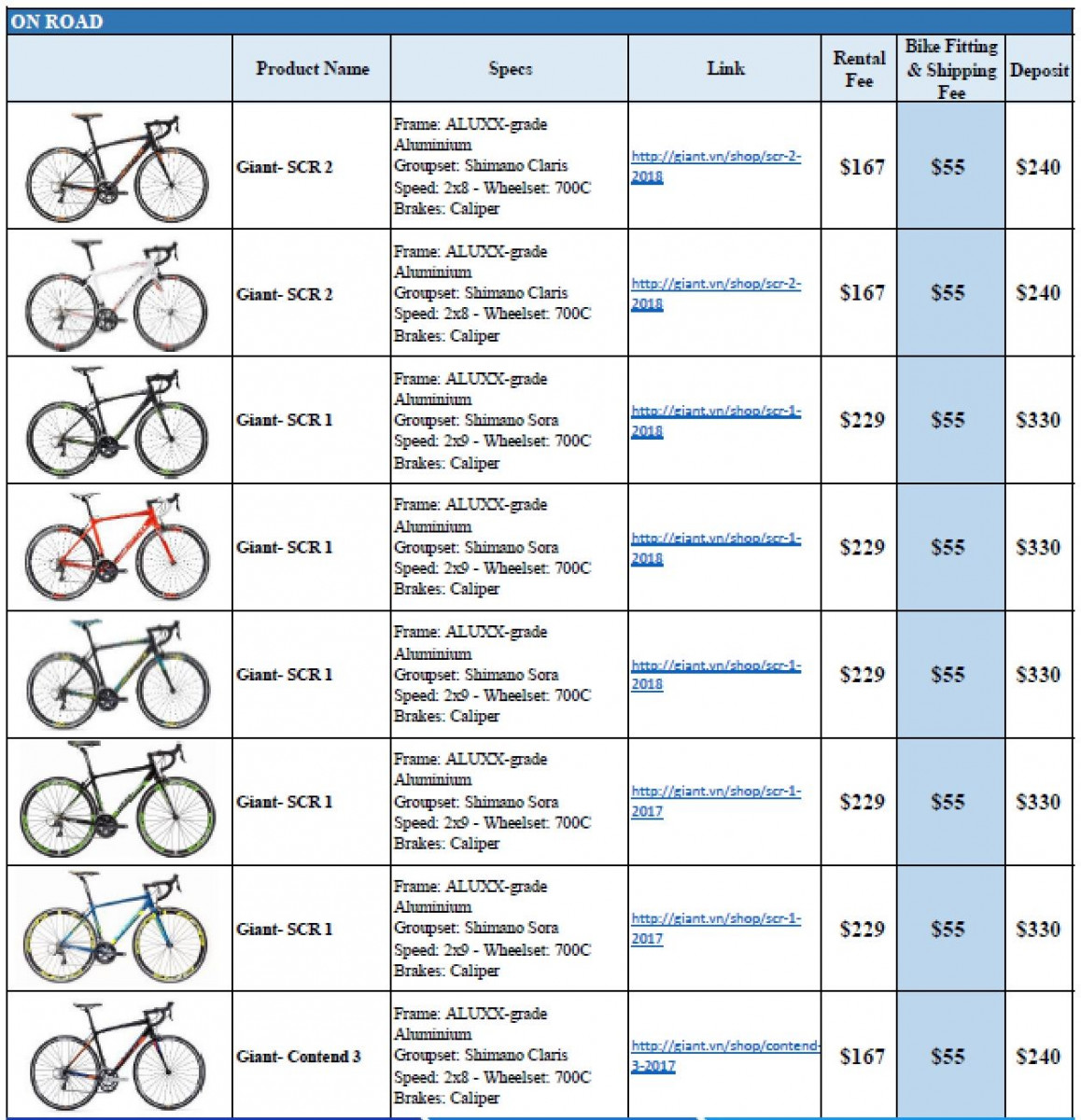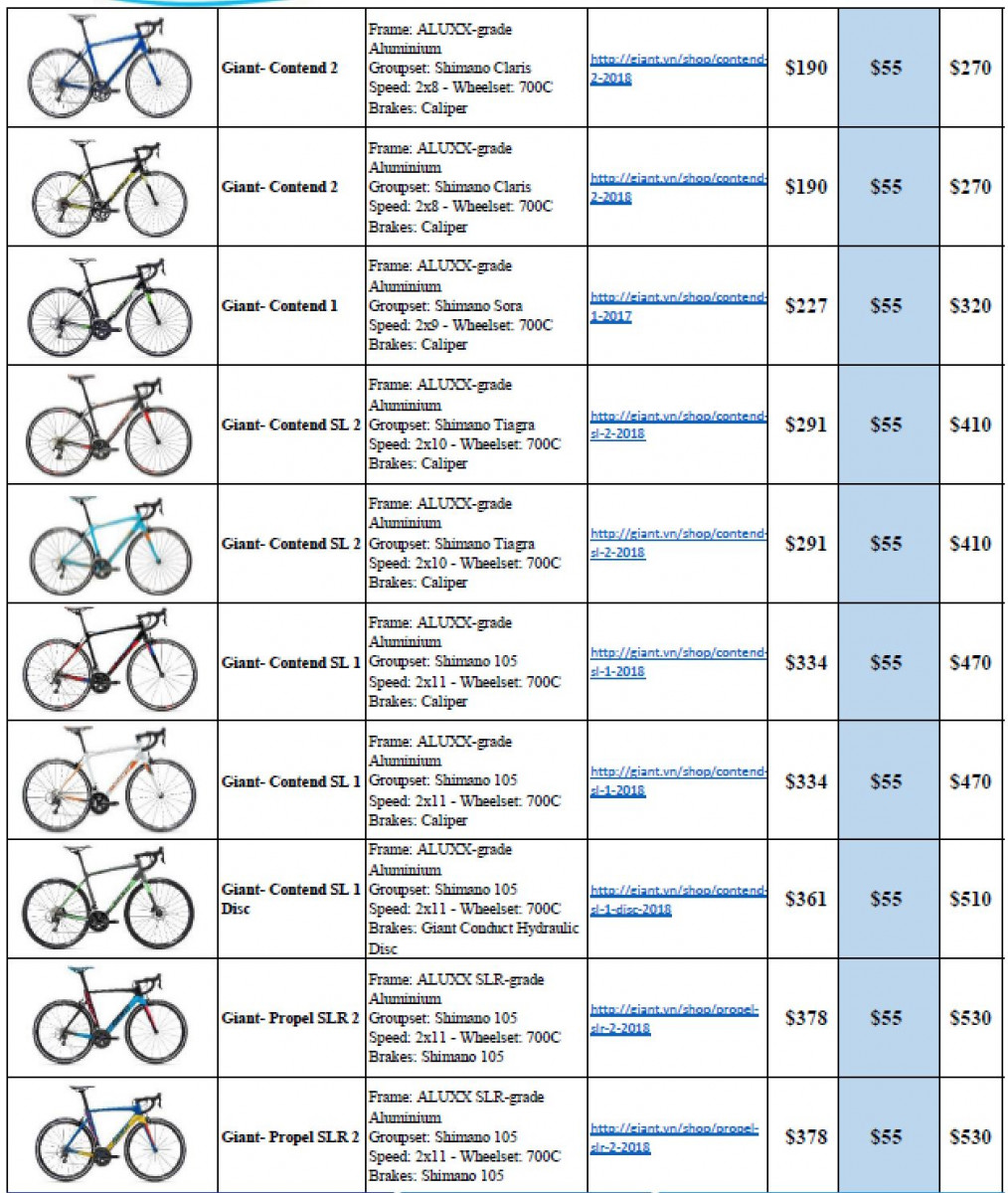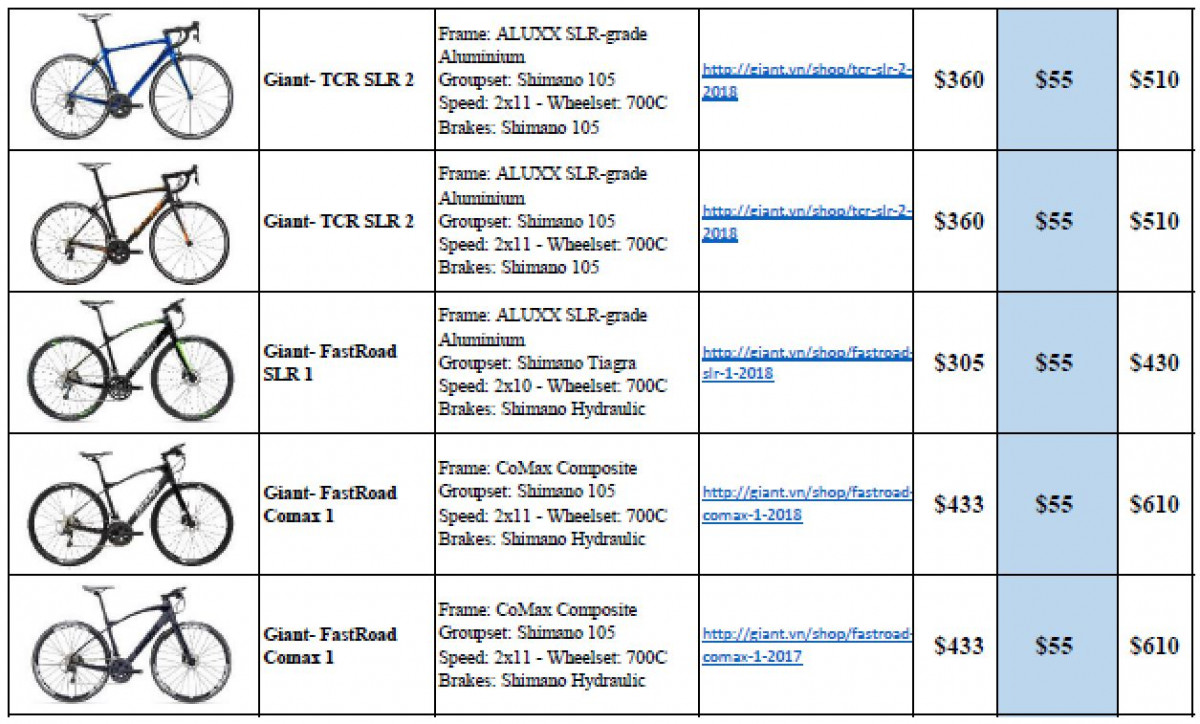 Please note there are discounts applied for longer period:
Discount 33% rental fee when you hire bicycle from March 8th to March 31st
Discount 23% rental fee when you hire bicycle from April 1st to April 20th
Discount 10% rental fee when you hire bicycle from April 21st to April 30th
After choosing the bike you need, you will pay deposit, bike fitting and shipping fee in advance. When you get the bike at the Expo, you will pay the full rental fee. The deposit fee will be refunded when you return the bike on May 13th. Time to collect the bike is from May 10th to May 13th at Giant's booth which is at the entrance of Ironman Expo. Our technical staffs will consult all your questions and give you the best Bike fitting to help you reach the high achievement in the race. Contact our Hotline for any question: 0937 440 550
GIANT INTERNATIONAL is an exclusive distributor of the market leading Giant bicycle brand in Viet Nam. Please come to our showroom 100 Hai Thuong Lan Ong Street, Ward 10, District 5, HCMC to take a look at over 40 bike lines and 2000 bike accessories in stock.